Product Description
OLYMSPAN COMPOSITE AUTOCLAVE
Olymspan's advanced, modular and versatile Composite autoclave allow cutomers to select the best suited composite curing autoclave from a choice of carbon fiber autoclave all formed by repositioning and combining the proven Olymspan autoclave in different sequences and positions.
There are dozens of molding processes for carbon fiber composites, among which the autoclave process is the most common molding method.
Olymspan Composite Autoclave is a process equipment for the characteristics of polymer matrix composite molding process. The use of autoclave molding is the main method for manufacturing continuous fiber reinforced thermosetting composite parts. It is suitable for advanced composite structure, honeycomb sandwich structure and metal. Or in the molding of composite bonding structures. Generally, it has the advantages of high temperature and pressure control precision, safe and reliable structure, good system stability, low energy consumption, simple operation and maintenance, etc. It can realize modularization and serialization, and can meet the needs of different fields, different processes and different specifications.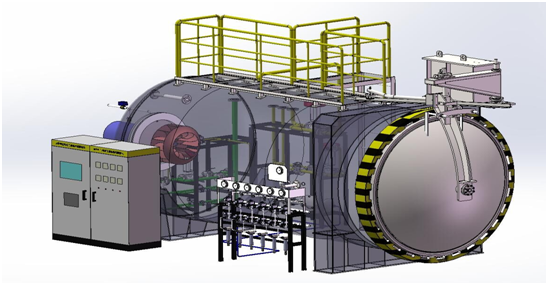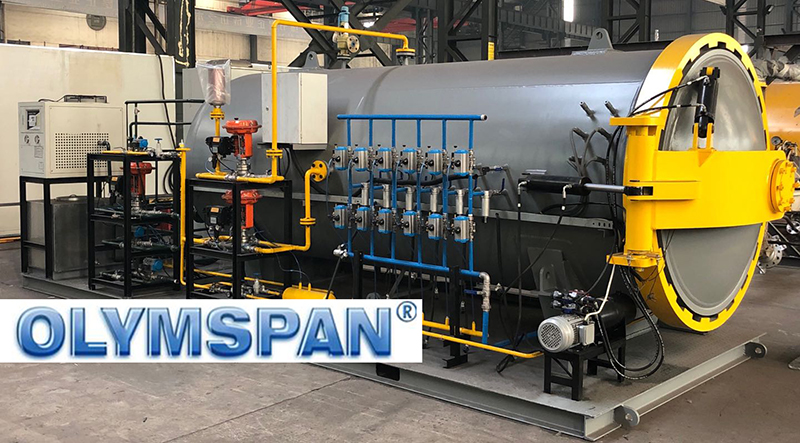 1. APPLICATIONS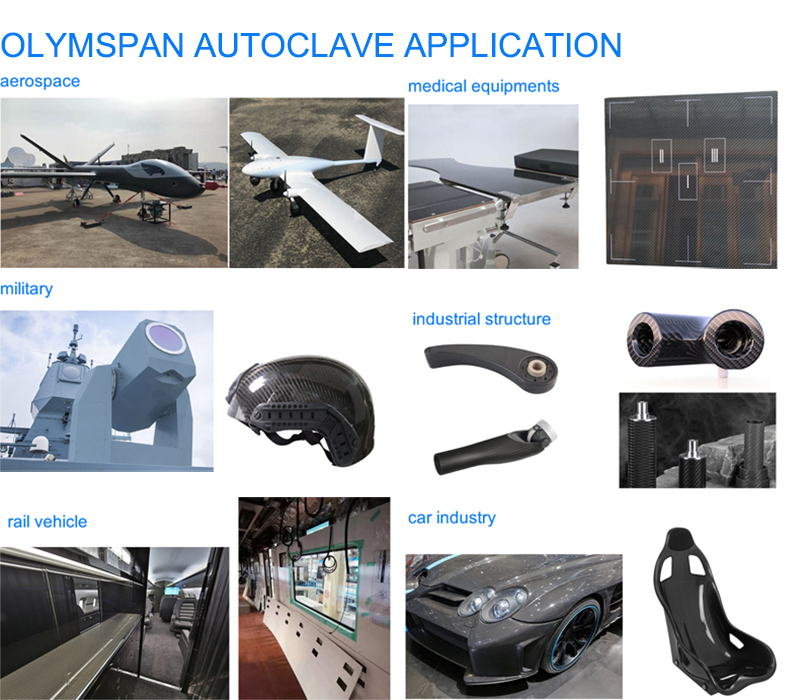 2. OLYMSPAN COMPOSITE AUTOCLAVE AUTOMATION
Olymspan technicians, IT specialists and automation engineers use their decades of experience to build control cabinets, connect autoclaves and program PLC and PC controls conforming to the highest standards of functionality, safety and efficiency.
A team of well trained and experienced automation engineers designs and programs for global requirements.
PC and PLC programming in a logical methodical structure precise and time-optimised motion controls for pressure, temperature and vacuum visualisation with all relevant autoclave and process parameters allows adjustment without programming knowledge program and process simulation not only to test programs in different circumstances but also to analyse the best process run.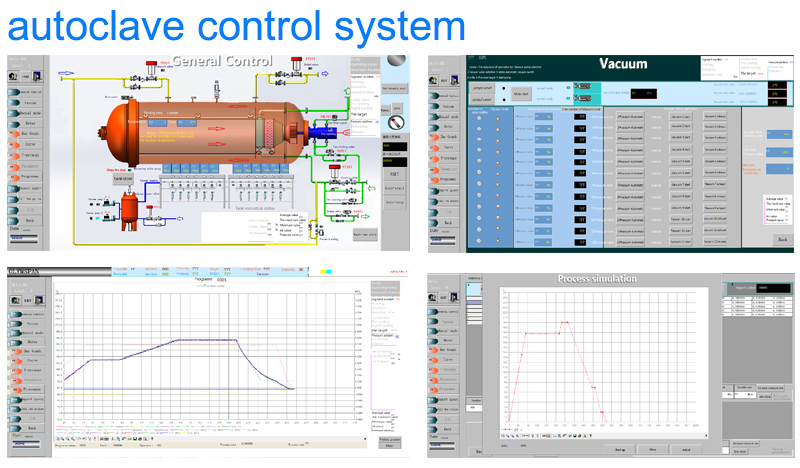 3. OLYMSPAN COMPOSITE AUTOCLAVE STRUCTURE
3.1 Fabrication Standard:
CHINESE STANDARD, GB150-2011
AMERICAN STANDARD ASME SEC VIII DIV.1 with ASME Certificate
EUROPEAN STANDARD PED 97/23/EC with CE certificate
3.2 Autoclave door:
Automatic (hydraulic/pneumatic/motor/) or manual opening
Opening direction(side opening/up opening)
3.3 Autoclave body
efficient diameter: from minimum 0.5m- maximum 4.5m
efficient length: from minimum 1m-maximum 40m
3.4 Insulation
inner insulation
3.5 Loading
Automatic loading system with loading cart
3.6 heating system
3.7 cooling system
3.8 air circulation system
3.9 pressure system
3.10 vacuum system
3.11 safety system
3.12 control system