Product Description
OLYMSPAN AAC AUTOCLAVE
OLYMSPAN Autoclaved aerated concrete (AAC) is a lightweight, precast, foam concrete building material suitable for producing concrete masonry unit (CMU) like blocks. Composed of quartz sand, calcined gypsum, lime, cement, water and aluminum powder, AAC products are cured under heat and pressure in an autoclave. Invented in the mid-1920s, AAC simultaneously provides structure, insulation, and fire- and mold-resistance. Forms include blocks, wall panels, floor and roof panels, cladding (façade) panels and lintels.
AAC products may be used for both interior and exterior construction, and may be painted or coated with a stucco or plaster compound to guard against the elements, or covered with siding materials such as veneer brick or vinyl siding. In addition to their quick and easy installation, ACC materials can be routed, sanded, or cut to size on site using standard power tools with carbon steel cutters.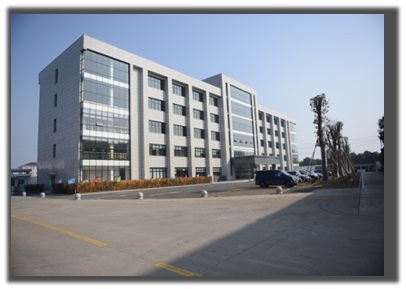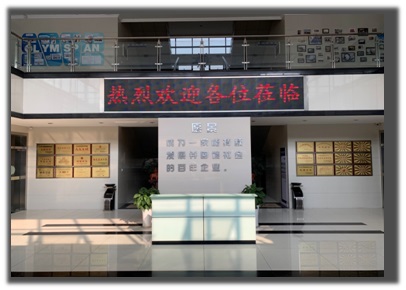 Vision: To be a century-old developing company that can give back to society
Mission: Create value for customers and create opportunities for employees
Competition concept: narrow competition is competition, general competition is cooperation, real opponent is self, and effective law is innovation
Business philosophy: integrity and pragmatic
Product design concept: safe and efficient
Values: Integrity/Collaboration/Passion/Responsibility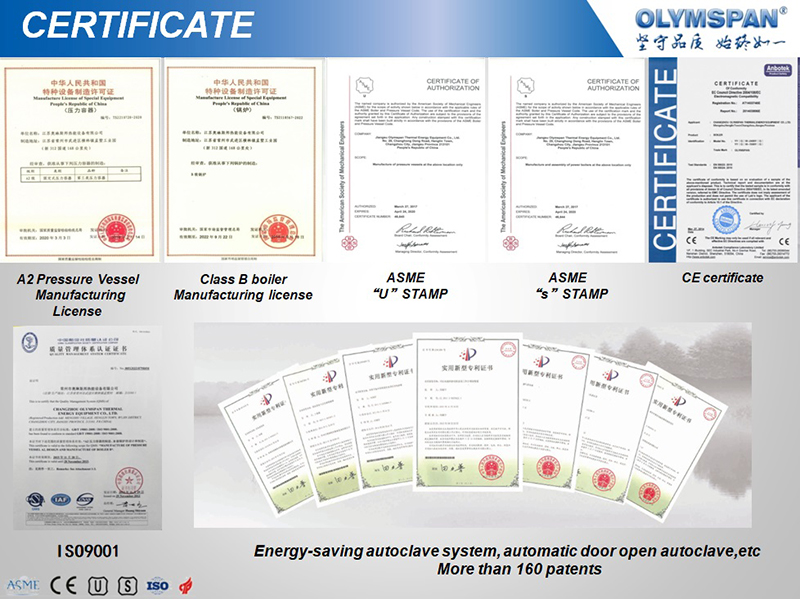 AUTOCLAVE DESCRIPTION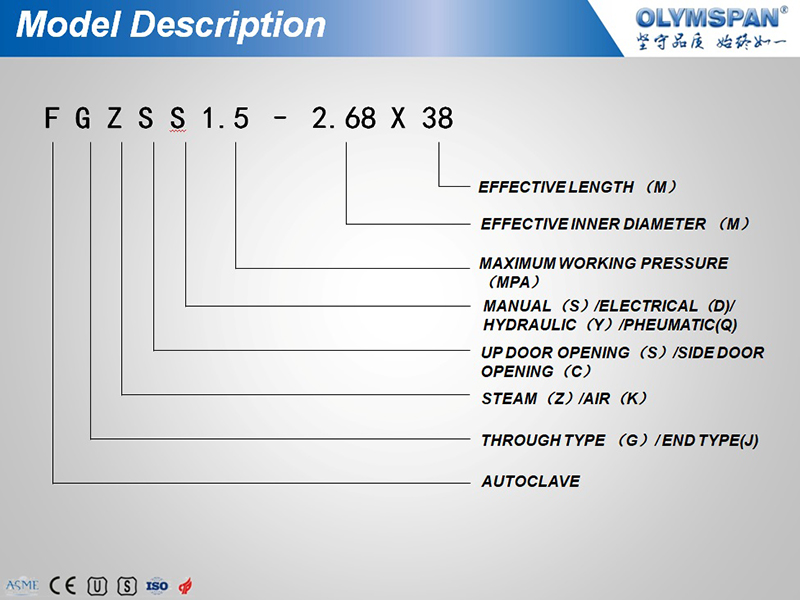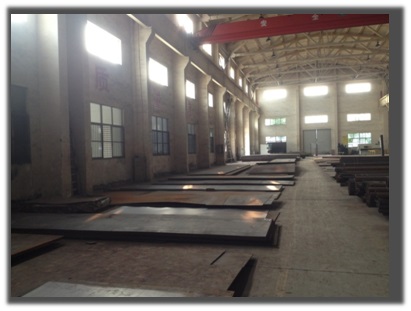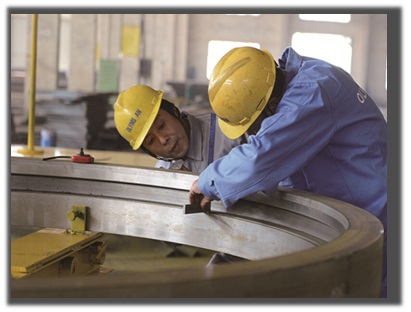 Seamless steel pipe for pressure components 20#steel
Thick wall tube for pressure velssel 20#steel
Special steel plate for pressure vessel Q345R
Special forgings for pressure vessel 16MnⅡ
Steel plate for structural parts such as swing part and saddles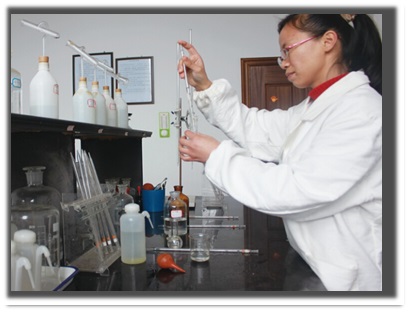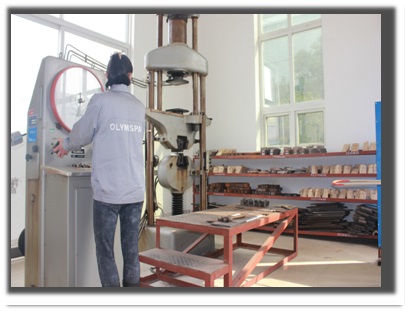 Materials must be chemically tested to determine its composition before storage.
Dimensional review and thickness inspection before storage.
The hardness and strength of the materials are tested before storage, and only can be used after reaching the standard.
The welding test plate shall be subjected to the pull-up and bending test, and the welding shall be carried out after the evaluation.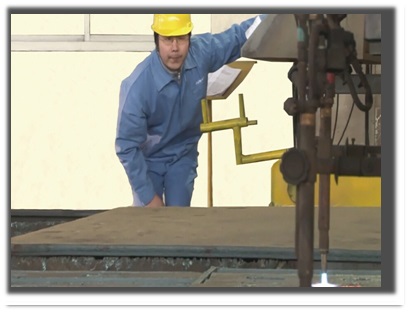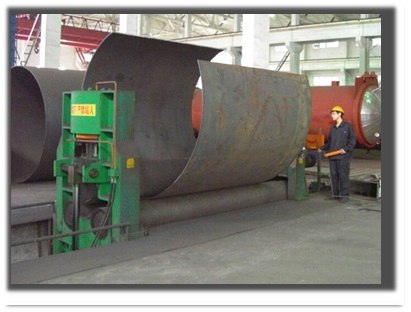 Autoclave shell plate use double fixed plate (only one welding line)
All parts of the autoclave are cut by CNC, which ensures smooth transition of the cut surface without burrs.
The autoclave shell is made of a large-scale thick-plate bending machine and can be rolled up to a thickness of 60 mm.
After the longitudinal weld of the shell is completed, the shell shall be rounded by the bending machine, and the ovality is guaranteed to be within 10% of the inner diameter of the shell.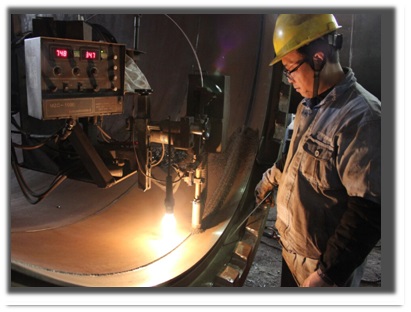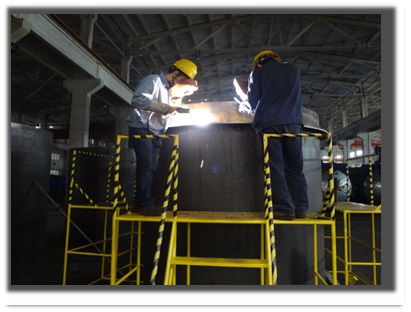 The longitudinal seam and the ring seam of the shell are all welded by automatic submerged arc welding machine.
Main pressure component welding wire :H10Mn2 flux :HJ431
welding rod:J507
Automatic submerged arc welding machine 16 sets
Manual arc welding machine 58 sets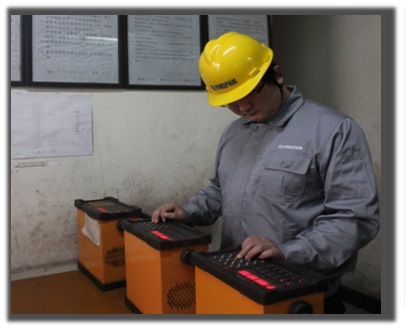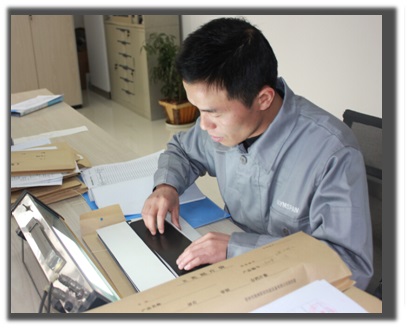 The longitudinal seam and the circumferential seam of the shell are X-ray inspected, which meets the Class III qualification standard.
End dish and forging are X-ray inspected, , which meets the Class II qualification standard.
Forging flange(teeth) does magnetic particle inspection
The detection film is 100% tested by professional certified film reviewer, and can only enter the follow-up session after passing the test.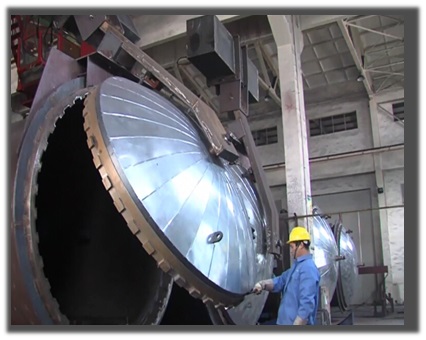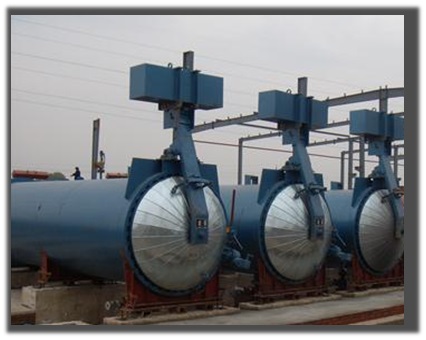 The autoclave is 100% commissioned before leaving the factory, the door is flexible adjusted, the mark will be printed on the accessories of each door. and the on-site installation only needs to be [checked in".
After the autoclave is completed, a water pressure test of 2.1 MPa must be performed.
The Special Equipment Inspection Institute tests all pressure parts during manufacturing.